SIMOTICS XP 1MB series flameproof motors in Siemens newly designed three-phase asynchronous for global market. It's fully enclosed, self - fan - cooled high efficiency motor. This series flameproof motor completely meet the standard of IEC60079- 0:2017/IEC60079-1:2017 and GB3836.1-2010/GB3836.2-2010. It is designed for "Ex d ll C T4 Gb" grade as standard and certified by CQST, The efficiency rating reaches IE3 of IEC 60034-30, which is in accordance with Grade 2 efficiency standard of China GB18613-2012.
The products combined with Siemens hundred years design technology, the production equipment of this series adopt advanced CNC machine tools, based on Siemens advanced
insulation structure design and manufacturing process, use high quality cold-rolled silicon steel sheets and high quality parts with strict quality control. This series products have excellent
performance, safe and reliable to use, simple and flexible installation, easy to maintain, low vibration, low noise.
1MB series high-efficiency flameproof motors can be widely used in petroleum, chemical industry, oil and gas and other hazardous areas and places.These motors are designed such that an explosion within the housing cannot result in an explosion in the environment. The energy that is generated internally by an explosion is dissipated in the so-called "flameproof enclosure"so far that the energy is no longer sufficient for ignition outside the casing
Product overview types.
Rated output:0.55 ~ 400 kW
Frame size:80 ~ 355
Voltage and Frequency:220/380V 50Hz
380/660V 50Hz Other common voltage can be
provide as option design
Cooling method:IC411
Frame-proof marking:Ex db IIC T4 Gb
Protect degree:IP55,IP56(Option) and IP65(Option)
Insulation class:F
Re-greasing device:FS 280 ~ 355 motor as standard ,
FS 160 ~ 250 motor as option design
Ambient temperature:-20ºC ~ +40ºC, +40ºC ~ +60ºC
can be designed as option
Site altitude above see level:Not exceed 1000m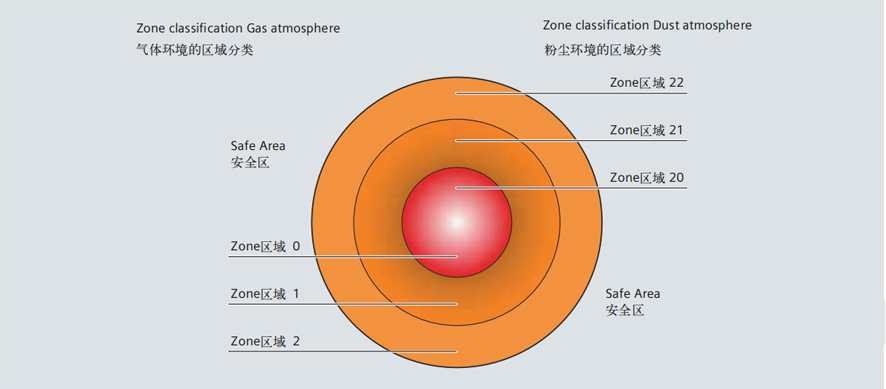 Application
The explosion-proof motors are used in the following sectors to prevent explosion hazards that result in serious injury to persons and severe damage to property.
• Chemical and petrochemical industry
• Production of mineral oil and gas
• Gas works
• Gas supply companies
• Petrol stations
• Coking plants
• Mills (e.g. corn, solids)
• Sewage treatment plants
• Wood processing (e.g. sawdust, tree resin)
• Other industries subject to explosion hazards